HoneyComb
In this shop you will buy Honey Bee Keeping Products and Bee Keeping Equipment. You may buy products in whole sale or retail from honey, beeswax, propolis, pollen, royal jelly or "bee milk", and bee venom.
You can also buy Beehives, Harvesting Equipment, and Honey Bee processing Equipment.
Please also make time to check out our dedicated Honey Beekeeping Guide to learn more about Honey and Beekeeping in Africa.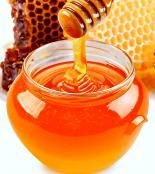 Honey
Honey
1
Average rating:

SKU HoneyUg1
Price $5.00

Ugx19,500.00